Family Owned and Operated!

B&K Custom Floors is the right source for professional & affordable care for your carpet.  Our experience through 25 years of dedicated service has allowed us to be a leader in our industry.
Serving Kansas City and surrounding areas B&K can meet your needs and expectations on your schedule.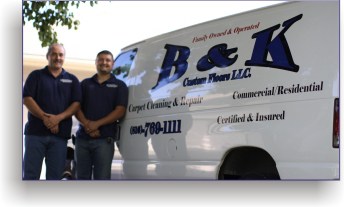 ---