Don't go another day wondering what could be lingering in your home's air duct system. Over the years dust, mold, bacteria, and even dust mites can build up in your system.  Let us take those worries away today!
For a Happier Healthier home keep your duct system clean. – 816-769-1111.

$10 per vent, No extra charge for one main line.
($50 minimum). Residential only.
Mildew treatments available.
Commercial Quotes call 816-769-1111
Multiple health & allergy issues can arise due
to air vents that are not properly cleaned.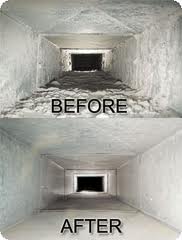 Our Air Duct Cleaning Service Areas Include:
Kansas City Metro, Lee's Summit, Independence, Oak Grove, Blue Springs, Odessa, Raytown, Raymore, Peculiar and More.
---
Other Service Links:
Dryer Vent Cleaning Kansas City