Carpet Cleaning Kansas City
---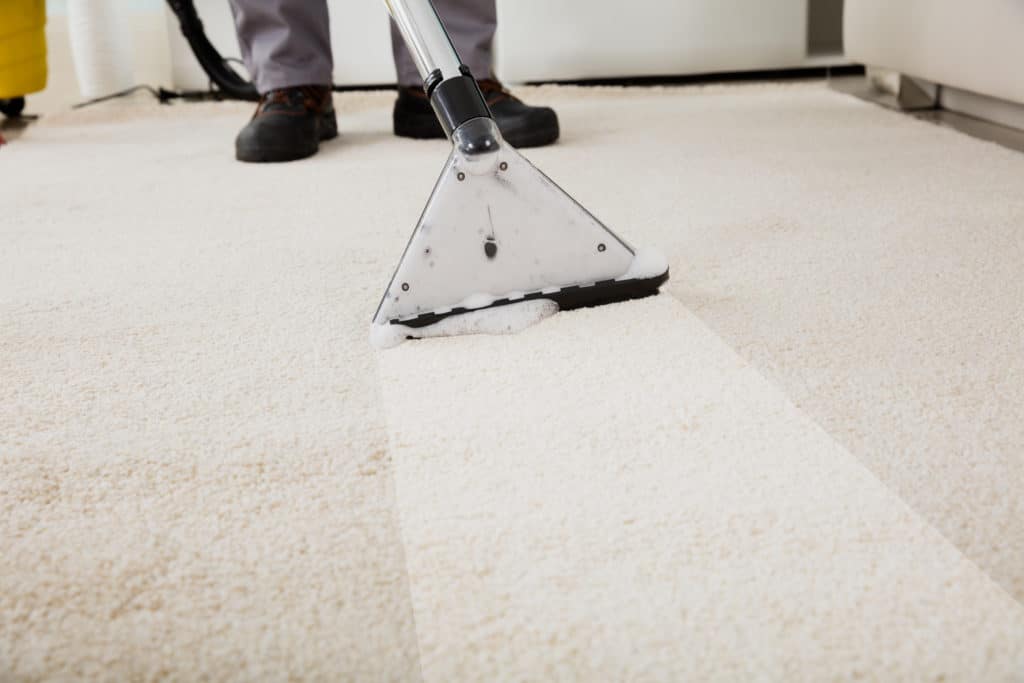 When it comes to carpet cleaning in Kansas City, you want to be sure to count on the professionals to get the job done right!  Our years of experience have presented us every kind of situation imaginable and we have always found the solution to the problem.  Call today to bring the beauty and fresh smell back to your home with top-notch service!
FACT:
Simply put, what falls to the carpet – such as allergens, common dust, pet dander and other pollutants – tends to stay on the carpet until it is vacuumed, unlike smooth surfaces that allow these particles to re-circulate. Properly maintained carpet leads to improved air quality and a healthier indoor environment.  (Carpet & Rug Institute)
---
Time to get those dirty carpets looking new again?
Call The Experts Today! 816-769-1111
2 Rooms: $64.95
3 Rooms + 1 Hall: $99.95
5 Rooms: $129.95
Want to schedule a time online? Simply fill out the form below and we will get you on our calendar. 
We use the most effective equipment and tools to get the job done right.  These are just a couple images showing different situations of tough stains and odors and, the proof is in the results!
BEFORE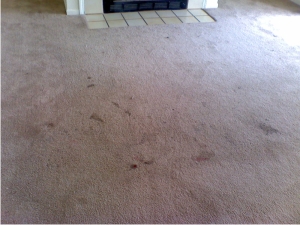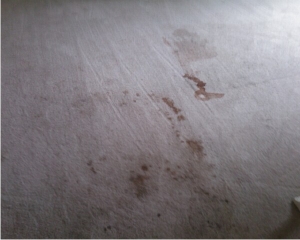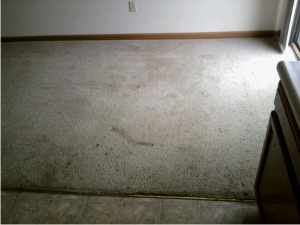 AFTER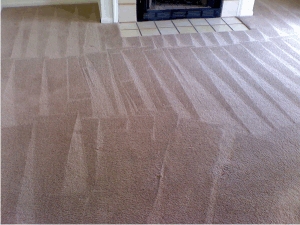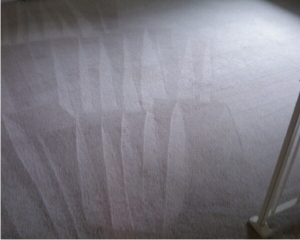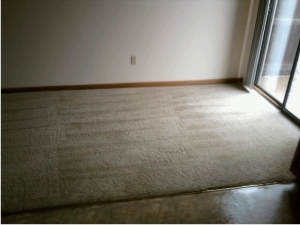 You can always call on B&K Carpet for your carpet cleaning in Kansas City and surrounding areas. We have seen the good, the bad, and the ugly when it comes to carpet cleaning. There isn't a job you could throw at us that we couldn't tackle. Give us a call today to book a cleaning for your carpets!