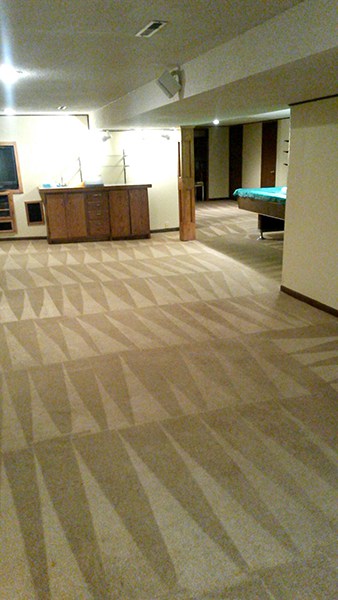 We all love area rugs not only because they are a great element for function, comfort and ultimately, style. Sooner or later though, you will need to clean them. Unfortunately, not many of us have the time to clean our rugs and that's why you're better off hiring a carpet cleaning service to help you with it.
One thing you need to keep in mind when you plan on hiring a carpet cleaning service is that all of them charge you differently. For instance, in-house cleaning is generally a bit more expensive since the cleaners need to travel. On the other hand, it's a great choice if you don't want to carry your rugs to the car, put them in the backseat and then drive to the cleaners yourself.
If you want though, then you could opt to have your carpets picked up by the cleaning company. They'll take them to a cleaning facility, clean them and then deliver them to your home. If you want to go down this route, it's important to bear in mind that it's a bit more expensive. With that in mind, below we're going to focus on main factors that carpet cleaning companies take into consideration when it comes to charging you for their services.
Rug Size
Size is the number one factor that carpet cleaning services consider. In general, they charge between two to five dollars per sq. ft., meaning that in order to clean a standard eight by ten carpet, you'll need to pay anywhere between one hundred and sixty and four hundred dollars. Usually, the more expensive processes also include a decontamination bath.
Cleaning Method
The majority of carpet cleaning services will start by vacuuming your carpets. They'll also use the steam cleaning method which means that they'll first of all soak the rug with cleaner and water in order to remove dirt and then let the rug dry for 24 to 72 hours. In terms of cost, you can expect to pay anywhere from two to five dollars per square foot. Depending on the company you use, some of them will first of all inspect the rug prior to deciding on the best cleaning method. If you have a very delicate or rare rug, then some companies may even wash them by hand. It's a very labor intensive method and because of that, you're expected to pay anywhere between four to eight dollars per square foot.
Rug Material
Probably the least expensive to clean are area rugs. If you have carpets made of wool, silk or fiber rugs, then cleaning them is obviously going to cost you more since they are more delicate. In terms of price, you can expect the cost to be at least twenty percent higher. Delicate or old rugs may also cost more to clean (up to thirty five percent more).
Improvement and Enhancement Costs
1. If your rugs have pet dander or stains, the majority of carpet cleaning services will spot clean them. What this mean is that they'll pre-clean and then deodorize the carpet prior to cleaning the rug as usual. Cost wise, you'll pay anywhere between one to three dollars per sq. foot.
2. Pickup and delivery services can also be provided based on the company you choose to use. They'll run you anywhere 25 to 50 dollars per rug.
3. Moth treatments are also available and usually recommended for older rugs. In terms of cost, this type of treatment is about 50 dollars.
Extra costs and considerations
1. If you want, then you can consider the Do-it-yourself method of renting a carpet cleaner from a store kiosk. In terms of cost, you'll need to pay him anywhere between thirty dollars to sixty dollars a day.
2. Depending on the issues your carpets have, they may require the use of extra specialists. For instance, if your carpet has burn holes, then you'll need to hire a carpet repair expert. This will run you anywhere from 150 to 225 dollars. For an extra fee, certain carpet cleaning services will repair water and mold damage (cost wise you'll have to pay between two hundred and three hundred dollars).
3. If you use a specific carpet cleaning service on a regular basis, then you may qualify for certain discounts.
If you need a carpet cleaning service, look no further than B&K Custom Floors. Family owned and operated for over 50 years. We are proud to service the Kansas City area including  the Kansas City Metro, Lee's Summit, Independence, Oak Grove, Blue Springs, Odessa, Raytown, Raymore, Peculiar and other surrounding areas.